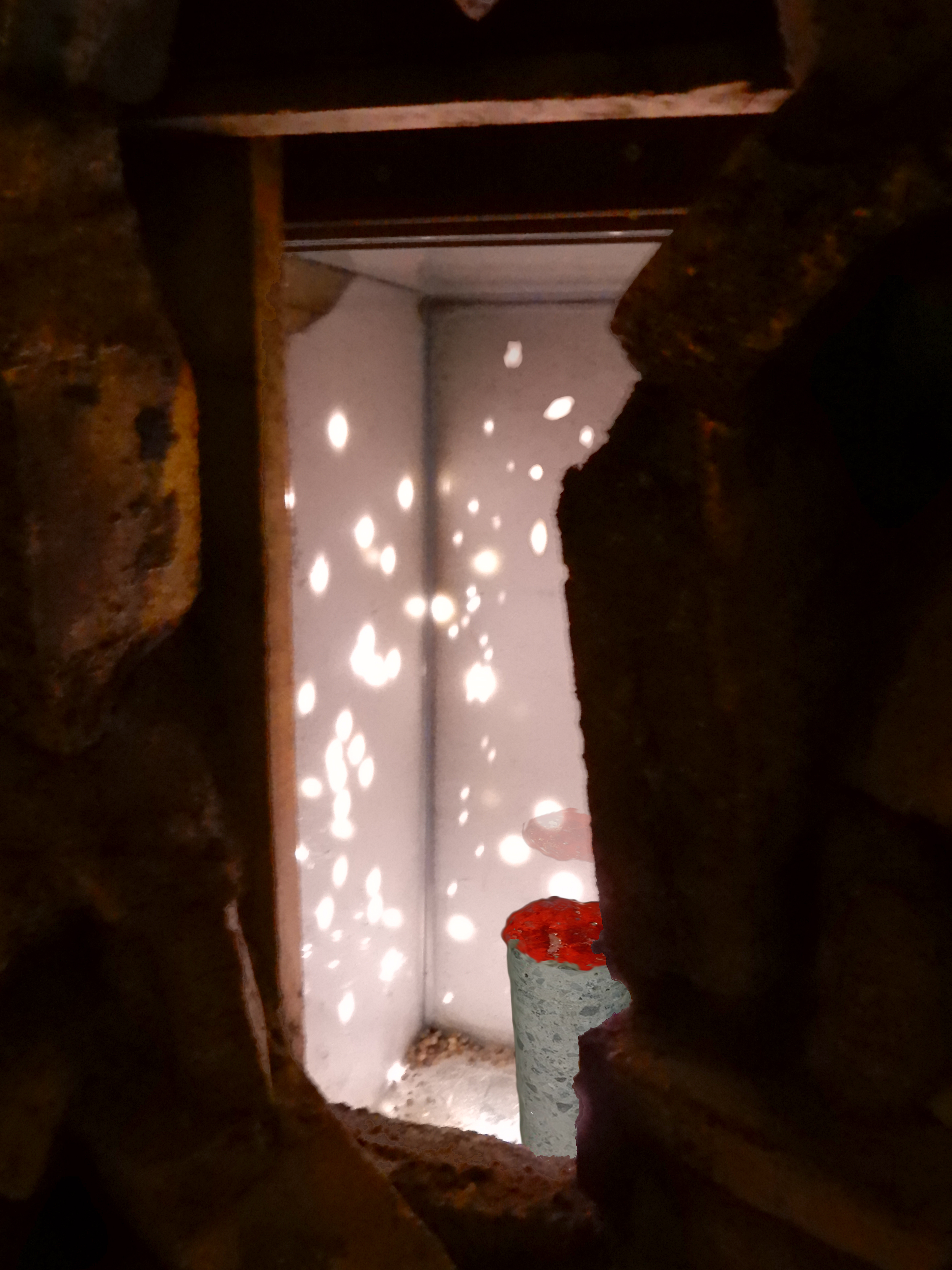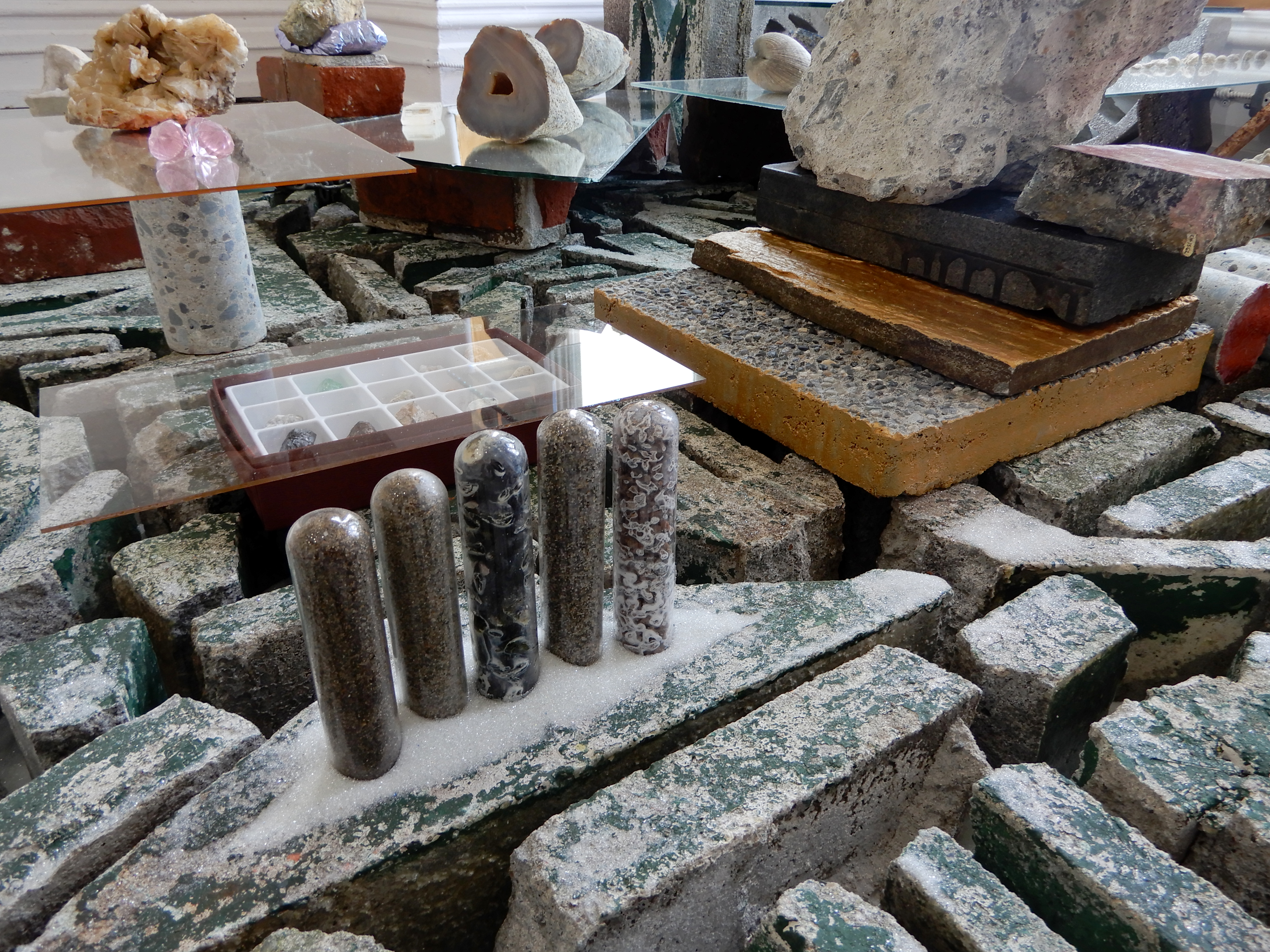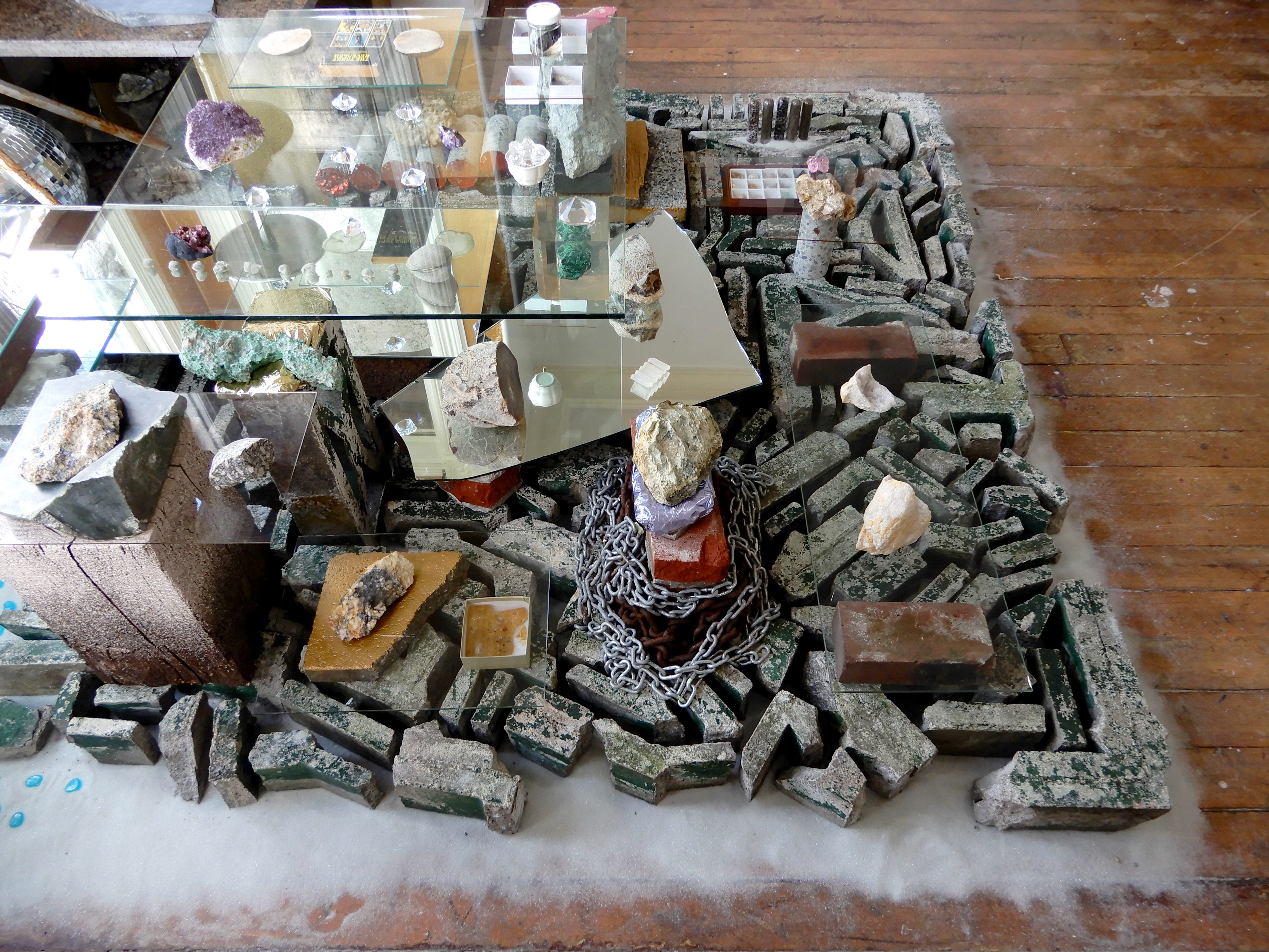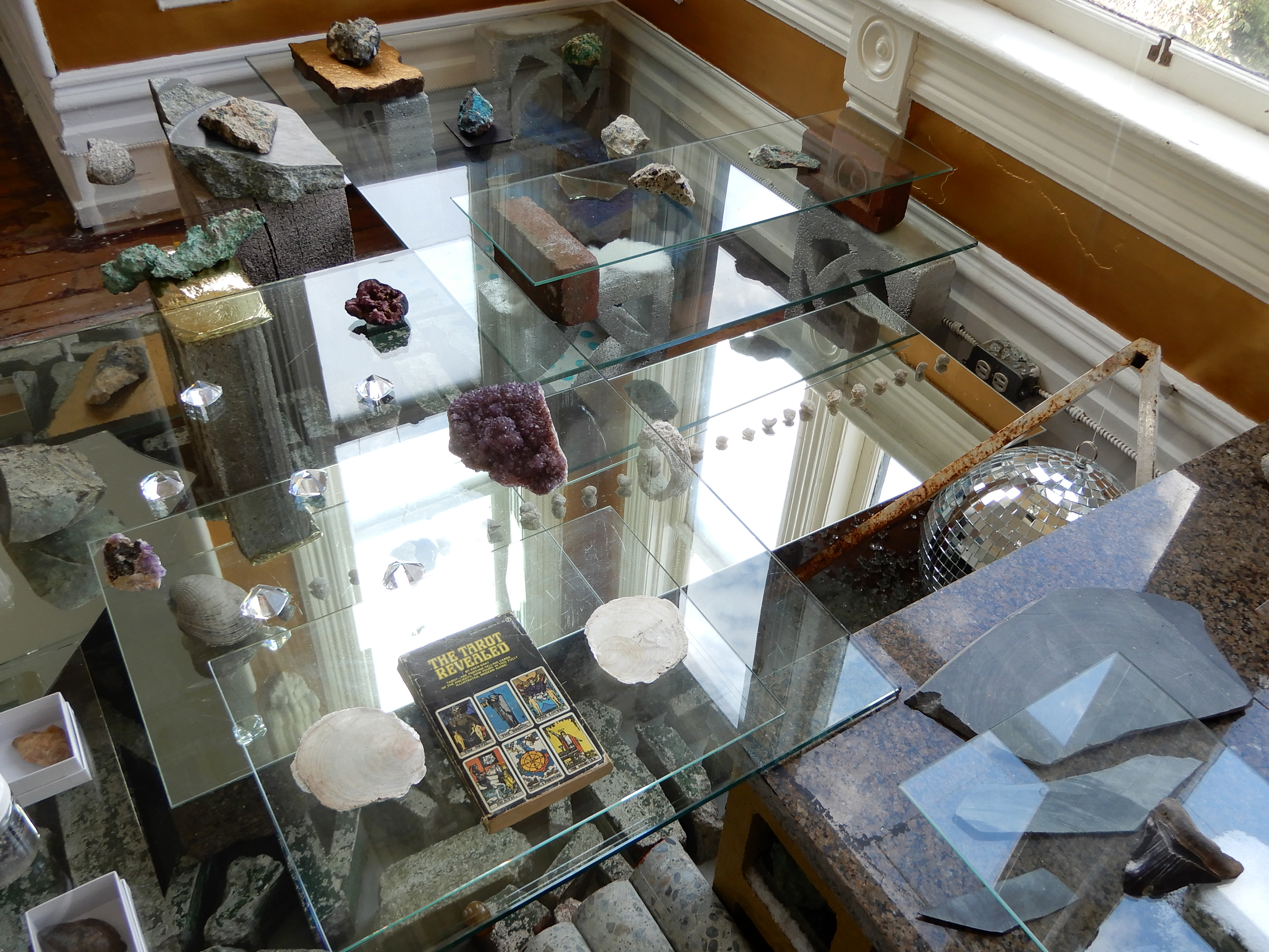 Lotto Grotto is an installation and final sculpture comprised of donated, collected and loaned materials in order to paint a material portrait of the greater Vancouver community.

Rocks and minerals were lent from Below BC: http://bbcga.com/
Glass was donated from Green Coast Rubbish: https://www.greencoastrubbish.com/
Bricks solicited through Craigslist: https://vancouver.craigslist.org/d/free-stuff/search/zip
Remaining materials were harvested at the James Black Property: https://www.thejamesblack.gallery/

Just as we move, nature moves, changing with the shifts in time and because of us.
From the top of the mountain down to the shoreline, the wilderness is manmade.
I am acting on Earth, as if Mother Nature.
I pulled up materials from the yard, looked at all their ugly parts and recycled them for more than they're worth. I burnished their edges like the wind and water might do. I gave them new life while simultaneously memorializing their past existence, coating them in gold and foils.
Waste is our Immediate Unwanted Past.
Can we conserve its energy through transformation or do we drown in it?
We are facing an environmental crisis because we are running out of space to put it 'away'. To begin to accept it as ours is a difficult social task. We must think of dealing with our waste at the highest level of intelligence and creativity.
I reached out to fellow man on Craigslist, at construction sites, to Green Coast Rubbish Inc. for material donations and the possibility for conversation regarding our predicament. People need to understand how they are linked one to one another across our society, in all its scale. We need holistic, interconnected perceptual models of how we connect and how we add up.
Geology is our planet's Confession of Construction.
Humans are creatures of Earth and second to the knowledge of the human race is the necessity to understand our planet. Through methods of dating and correlating rocks, we are provided with the knowledge for the natural events of the past and patterns to where our planet might take us in the future.

Artist in Residence, The James Black Gallery, Vancouver, BC. March 2019.