Geo Egg is a sculpture with glow-in-the-dark pebbles and hundreds of rocks harvested from the shores of Lake Michigan. Permanently installed at the Forest Beach Migratory Preserve in Belgium, Wisconsin, the sculpture is surrounded by 116 acres that boasts its ecological value and restorative potential. Owned by the Ozaukee Washington Land Trust, this site was previously known as Squires Golf Course and much of its past identity lingers. The landscaped paths and hills that were historically scattered with rolling golf balls are now safe havens for migratory birds, reptiles and mammals.
Perplexed by this site's identity crisis, I imagined an object that might be a representative product of this place. I pictured lost golf balls in the preserve's wetland ponds, decaying or somehow magically enveloped by the nature who had taken back her reign. I envisioned the birds interacting with them, or creating a new species autonomous to this location.

Then was hatched, the Geo Egg.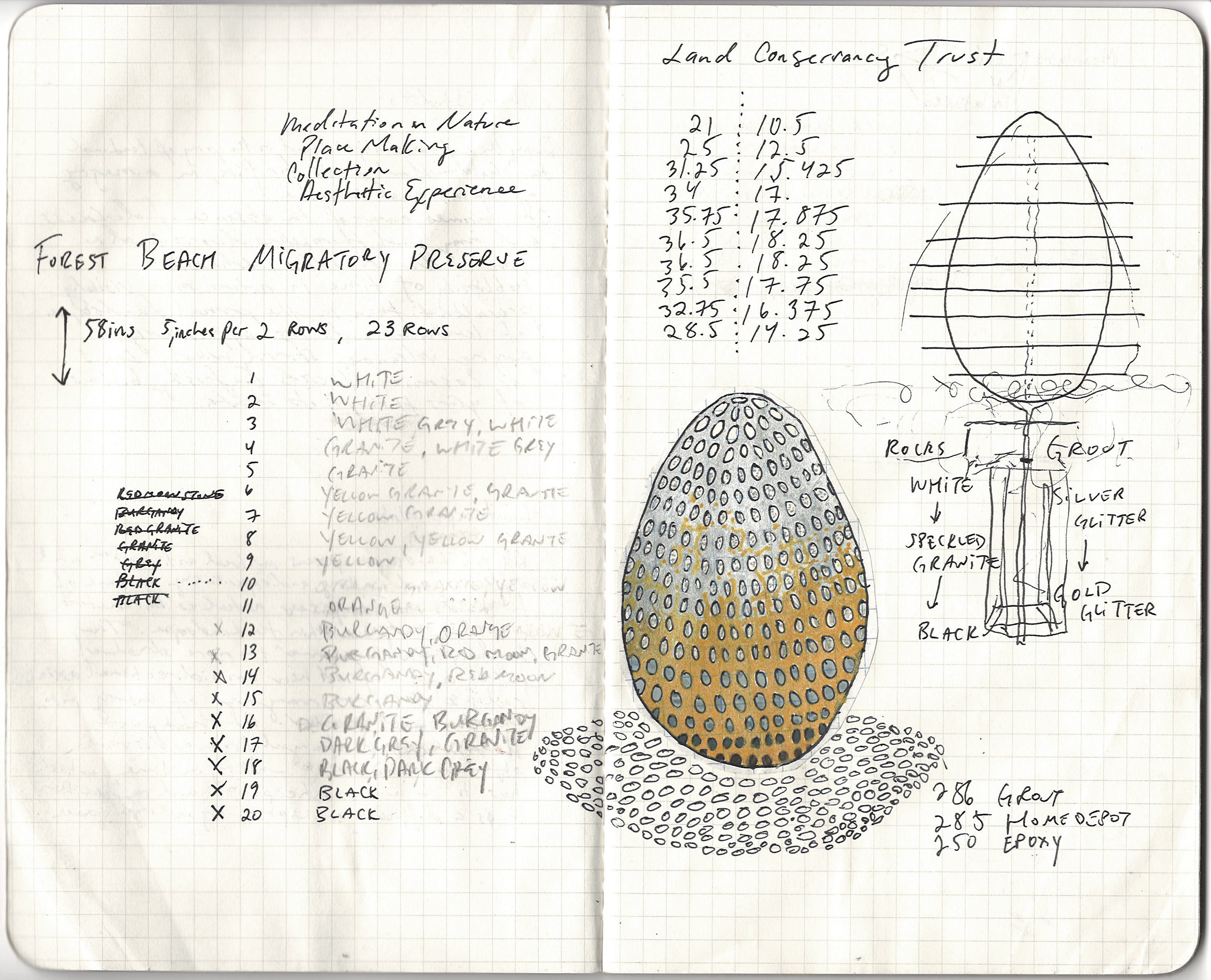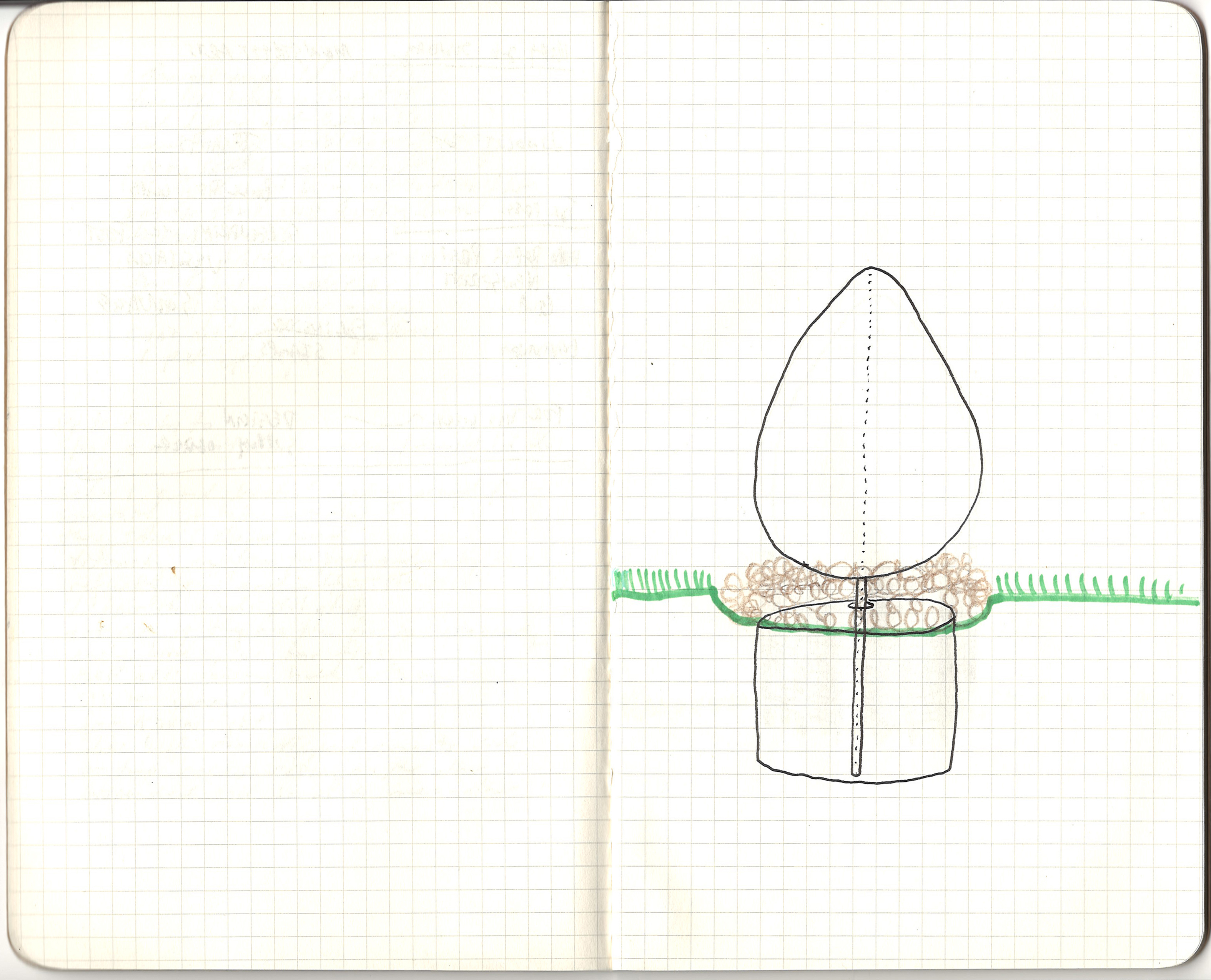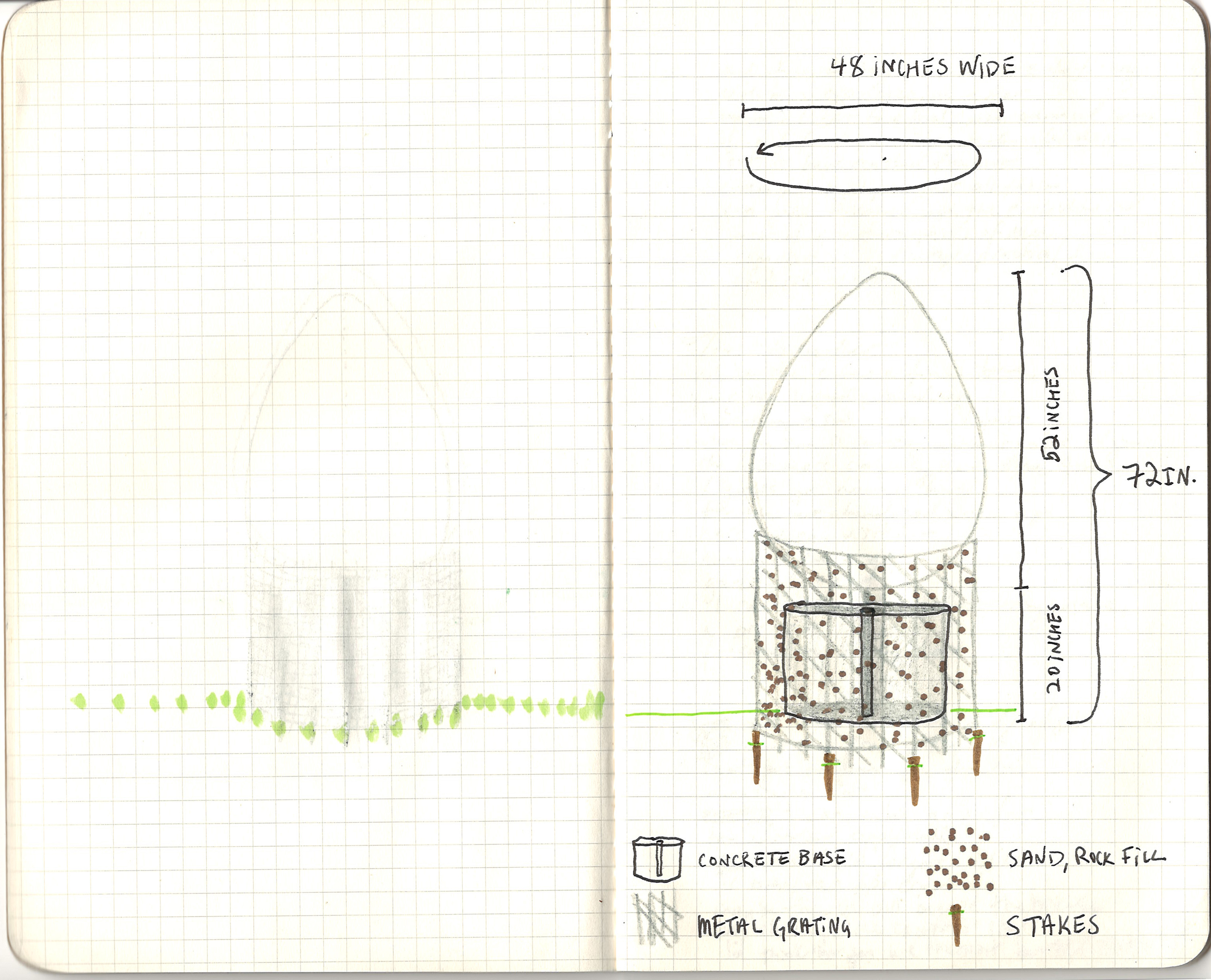 Artist in Residence, ARTservancy Project, Belgium, Wisconsin. May 2019



35mm color photographs from the surrounding property: